Library & Information Centre
ABOUT THE DEPARTMENT
JSS College has been providing the need based quality education to the students of the rural background. The College has developed a well-equipped Library & Information Centre. The Library has 26179 books, good Number of Journals, Magazines & Newspapers, Subject and Language related Dictionaries, Classic Books on different subjects, Encyclopedias, Minor Research Project reports and various District Gazetteers, Government Reports and hardbound Journals.
Library Hours
Working Hours – 9.30 AM to 5.00 PM (Monday to Friday)
Saturday – 9.30 AM to 1.30 PM
Vision
To provide students centered learning environment that facilitates transfer of information and to cater the needs of its users to access it.
To Explore and Implement innovative technologies and services.
Mission
To provide comprehensive resources and services in support of Research, Teaching & Learning needs of the academic community.
To facilitate access the right information at the right time in the right manner.
Facilities and Services
Open access to printed documents
Access to E-Journals & E-Books through INFLIBNET
DIRC (Digital Information Resource center)
CIRC (Career Information Resource center)
Overnight Reference
Extension of Library Service to alumni of the College
Access to audio/video materials
Previous year question papers ( hardcopy and scanned)
Previous year PGCET question papers (hardcopy and scanned)
Display of New Arrival Books
CCTV Surveillance
Book Bank Facility for SC/ST
Suggestion Box
Library Committee
Koha Library Automation Software
OPAC
SECTIONS OF LIBRARY
Acquisition Section
Technical Section
Circulation Section
Reference Section
Periodical Section
Bound Volume Section
Computer Section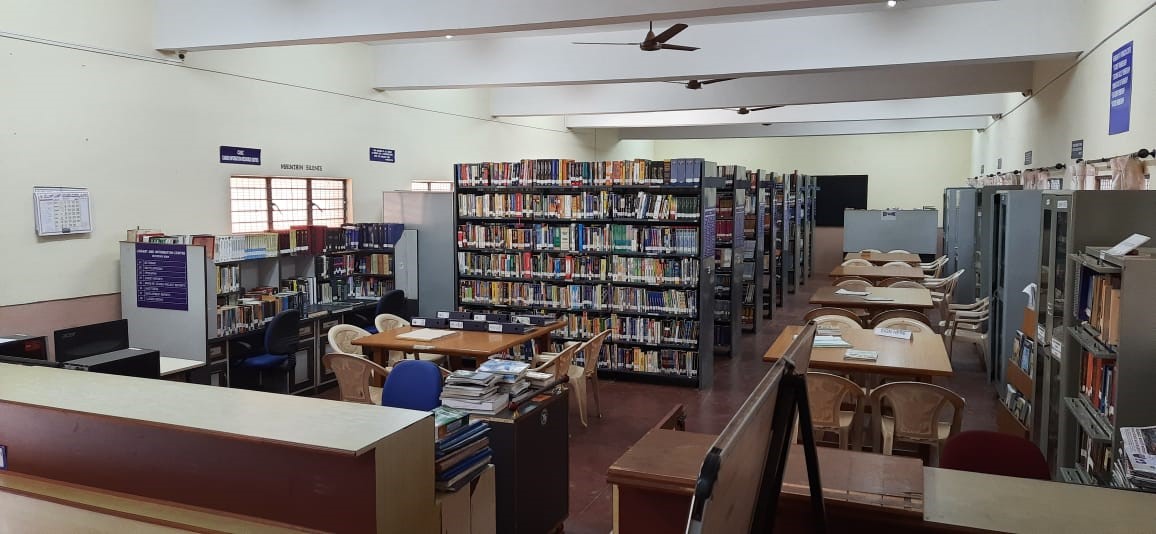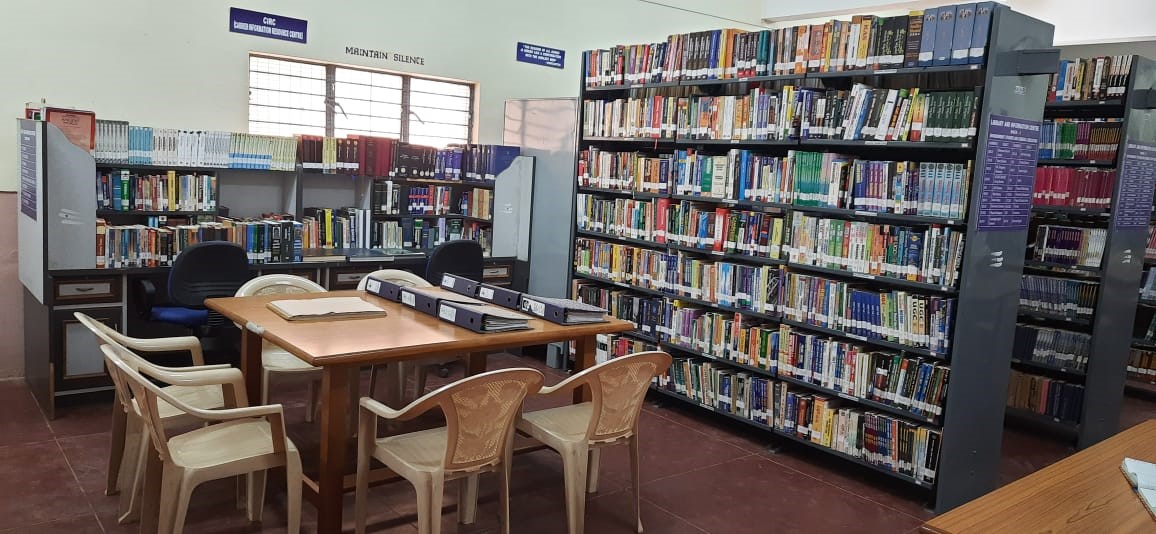 CIRC (Career Information Resource Centre)
DIRC (Digital Information Resource Centre)
Activities
The Library has been organizing the following programs
National Librarians day on 12th August
Library orientation program
World Book day – 23rd April
Books will Exhibit on special occasions
Moral based quotations are displaying in the notice board of the Library
Collections
| | | |
| --- | --- | --- |
| SL No. | Library Resources | Number |
| 1 | Books | 26179 |
| 2 | Journals | 14 |
| 3 | Magazines | 08 |
| 4 | News Papers | 09 |
| 5 | CD ROMs | 191 |
| 6 | Project reports | 03 |
| 7 | Bounded Journals | 367 |
Library Committee
A Library Advisory Committee has been constituted with all departmental Head's representing different disciplines. Librarian is the Coordinator and Principal is the Chairman.
Girish Kumar D.B.
Librarian, MLISc., D.Ed., KSET
Siddappa
Library Assistant, MLISc